Teak wood is a dense, close-grained type of hardwood that is sourced from the Tectona grandis tree, native to south and southeast Asia. Teak is originally golden in colour and has a smooth grain and texture. It's high in natural oils and rubber, meaning it's strong, durable, and virtually impervious to extreme weather conditions and rotting, even if left untreated.
What tree does teak come from? 
Teak comes from the teak tree, or Tectona grandis. Tectona grandis is a tall, deciduous tree found in south and southeast Asia. Growing up to 50 metres and living for 100 years, teak is coveted for its attractive colour and grain, durability, strength, resistance to splitting, cracking, termites, fungus and weathering.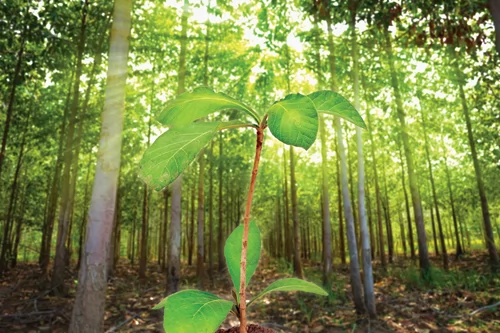 How fast does teak grow? 
Teak is one of the faster growing tropical hardwoods, growing at a rate of about half an inch per day. It takes at least 25 years to grow into a mature tree ready to be harvested.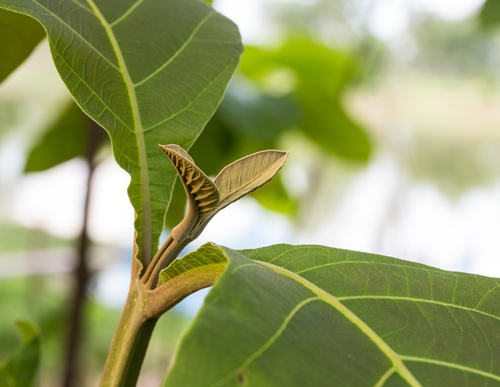 What type of wood is teak?
Teak is a close-grained type of hardwood. It is widely considered to be the 'king of woods' and makes excellent outdoor furniture due to its water-resistance, durability and beauty.
How hard is teak wood?
The hardness of wood is determined using the Janka Wood Hardness Scale which measures the force needed to embed a 11.28mm / 0.444in steel ball into the wood. Teak appears on this scale with a Janka rating of 1000-1155, which is harder than white pine, chestnut, poplar, cedar and mahogany.
Is teak durable?
Teak is widely considered to be one of the most durable woods. Teak is close-grained and high in minerals and natural oils so it's strong, durable, and virtually impervious to all weather extremes and rotting.
Is teak garden furniture durable?
Teak furniture is among the most durable garden furniture you can own. Considered to be one of the strongest woods, teak is exceptionally durable and resistant to extremes of the weather, rotting and warping, making it a good choice for outdoor garden furniture that will last for decades to come, even if left untreated.
How long does teak furniture last? 
You can expect your teak furniture to last 50-70 years, perhaps even longer in the right environment and with proper care. Did you know, some of Britain's oldest teak park benches are nearly a century old! Teak's impressive lifespan is due to its exceptional strength and durability. Teak weathers beautifully over time and can withstand all weather extremes, even without treatments and preservatives.
If you are using teak furniture indoors, you can expect it to last indefinitely.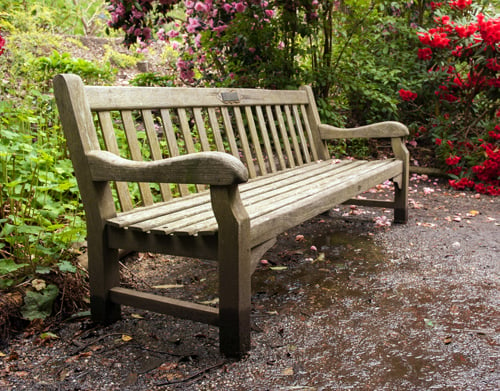 Does teak rot?
Teak is high in natural oils and rubber, meaning it's highly resistant to rotting. You can leave teak outdoors all year round, even in the snow and rain, and it should not rot for 20 years! This extreme rot-resistance and durability in marine environments is why it is used extensively for boat-building.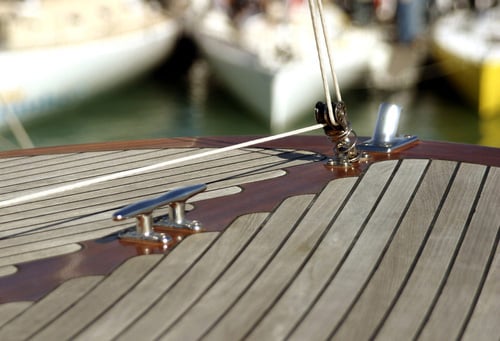 Does teak age?
Over time, teak will age and weather to a beautiful silvery-grey patina as a result of the surface layer oxidising after exposure to UV rays and rain. This teak aging is purely cosmetic and only affects the surface of the teak.
Occasional cleaning is all that's needed to keep your teak furniture in tip-top condition, although you can use our Teak Protector and then our Teak Sealer to delay the aging process of teak. You can also restore weathered teak by using our Teak Cleaner.
Is teak wood water-resistant?
Teak wood is well-known for its incredible durability and water resistance. Although a porous material, it is naturally high in protective oils which make it resistant to moisture, rotting, warping and splitting.
Is teak waterproof? 
Although not entirely waterproof, teak wood is high in naturally occurring protective oils, making it highly resistant to the detrimental effects of moisture, such as rotting, warping and cracking.
When teak dries out after the rain, you may notice water marks or dark patches on your teak furniture. These will even out over time, or you can give your furniture a light sanding to remove marks more quickly.
Does teak weather?
Leaving your teak furniture untreated will allow it to weather naturally and develop a silvery-grey patina that will blend beautifully into its surroundings.
You can bring about that weathered, silvery-grey look more quickly and evenly by using our Teak Patinizer, which will also help to prevent growth of algae.
Should you wish to, you can delay the weathering process by using our Teak Protector which will help to maintain the honey-gold colour of teak.
Why does teak crack?
As teak wood is a natural material, small cracks or splits (also known as checks or end grain checking) can sometimes appear as a result of changes in humidity and temperature. As teak is exceptionally strong and durable, it is highly unlikely that these cracks/this end grain checking will disrupt the strength or structural integrity of your teak furniture.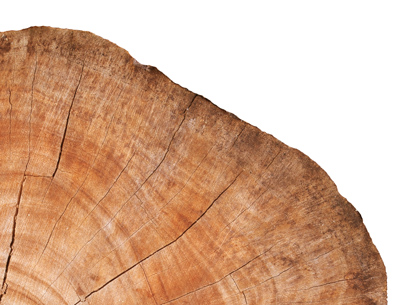 Why is teak wood expensive?
On the face of it, teak wood might seem expensive. However, it's important to consider the value of teak more so than the money you will spend. Grade A teak is extremely durable, able to withstand all weather conditions, and remains beautiful and strong for years – decades, even – so teak will seem expensive, but it is a one-off purchase that can last a lifetime.
--
We hope you found this article helpful. If you'd like to know more about our teak garden furniture, please see our other FAQ pages or contact us by phone or email and we'll do our best to help.